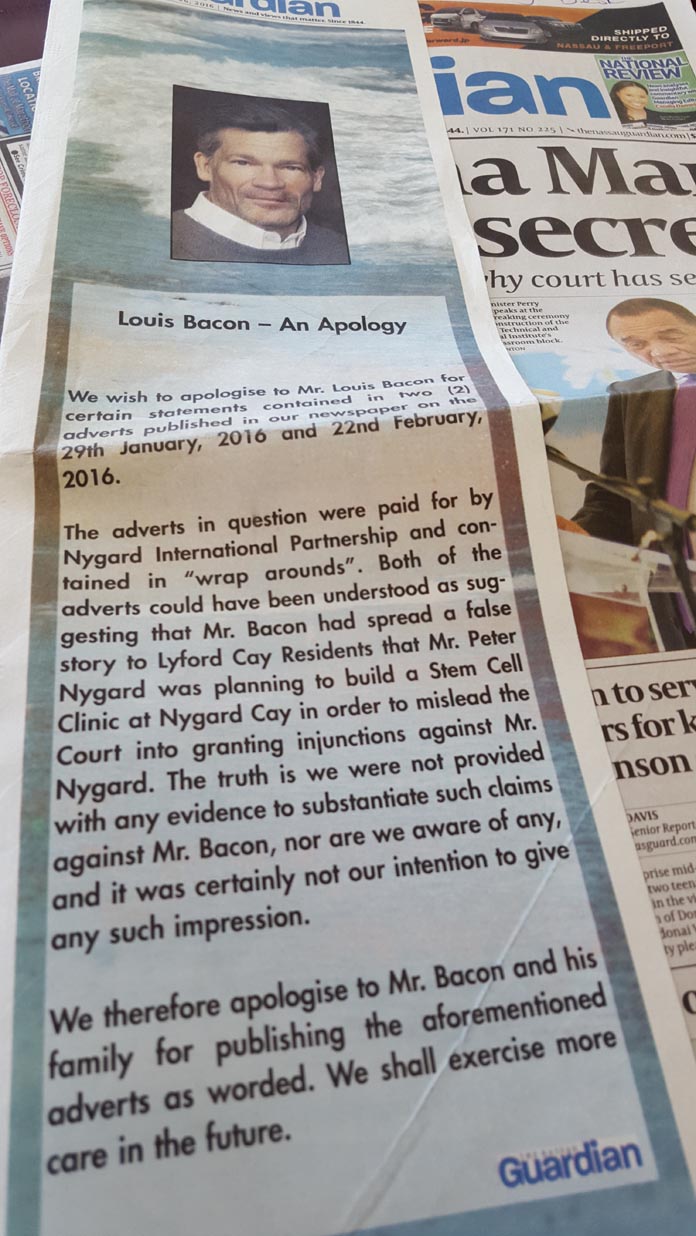 Nassau, Bahamas – The drums of Louis Bacon's Save the Bays have all gone silent recently, particularly after the October 6th natural disaster of Hurricane Matthew which moved through the islands of the Bahamas.
The said environmental group, which found their way into bitter political campaigning against the Christie Government to destabilize the duly elected government of the Bahamas, perhaps was never into the environment after all. We all know the truth now.
And, after presenting caricatures of political leaders to make them the laughingstock of the world and around the region, it was no coincidence that Toggie and BoBO had exposed the plot of Louis Bacon's Save The Bays. They hired them in the 'Murder for Hire' plot, for which we all eagerly await to find justice in the courts.
We at Bahamas Press have a mission, though, and that is to expose all those who have gotten deeply into our national business with their personal crooked schemes.
With the damage, all the vegetation damage, all the environmental erosion, not one word has been said by the Save the Bays group who wanted Clifton Bay and the Heritage for themselves. Not one donation or contribution to NEMA!
Not one word of sympathy to the people of these islands to address the devastation and not one offer in kind to assist in the restoration.
The question then must be put: what is Louis Bacon's Save the Bays and what is their true mission in the Bahamas now that we know that they hire Hit Killers and desire to destabilize the country?
We report yinner decide!