Arm forces working hard to keep Bahamians Safe!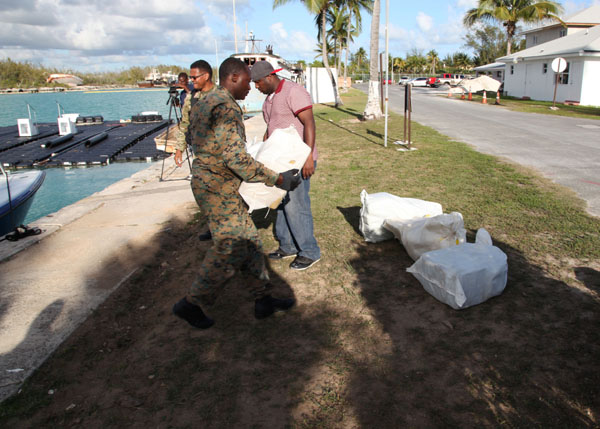 Coral Harbour, 5th April 2015 (RBDF) – Several bags of suspected marijuana was seized by Royal Bahamas Defence Force Marines and the Park Warden stationed at the Exuma Cays Land and Sea (ECLAS) Park in the Exuma chain of islands on Sunday morning.
Shortly after 10:00 a.m., while conducting a routine patrol of the ECLAS Park, the Defence Force Marines and the Park Warden found what appeared to be suspicious bags on a nearby cay. A closer examination revealed that the bags contained a significant amount of what was believed to be marijuana.
The suspected contraband was transported back to Coral Harbour Base where it was turned over to Police authority.