Former Guardian Goes to Palm Cay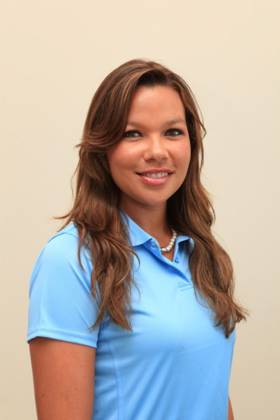 Nassau, Bahamas — Palm Cay, the popular beachfront residential development on Nassau's southeastern shore, today announced the appointment of 28-year-old news personality Celeste Nixon as Sales & Marketing Coordinator. Nixon's appointment is the latest in a series of local recruits as the development evolves with a new team with roots in the community in management, operations and marketing.
"There is so much activity at Palm Cay," said Sales & Marketing Director Zachary 'Zack' Bonczek, "that what was a one-person job has expanded into a two-person sales and marking team supported by other local agencies. The growth happened so quickly and when we realised we had to expand the in-house team, we began searching for a young professional who would inject youthful energy and innovation as well as experience and Celeste was a perfect choice. We are delighted to welcome her aboard."
Armed with a bachelor's of History and Political Science as well as a bachelor of Laws from the UK, Nixon spent the past three years working in news-related fields, first as a staff reporter with a daily newspaper, The Tribune, and for the past eight months, as a reporter for NB 12. But, she said, she has always wanted to blend her interest in communications with a fascination with real estate.
"While I have enjoyed my work in journalism, I had an unexplored interest in the fields of communications and marketing/PR, especially in relation to the real estate development world. Palm Cay offered a unique opportunity to pursue these combined interests in a professional capacity," she explained.
Living close to Palm Cay, Nixon said she had watched the development with keen interest. It is the first of its kind, she noted, on the eastern shoreline offering world-class amenities, including the largest small-to-midsize boat marina on the island. "I believe that Palm Cay embodies the kind of tranquil, relaxed, family-oriented way of life that I have always considered ideal and I am truly excited to be a part of the project, especially at such an early developmental stage. I feel I can really play a  pivotal role in how the development grows and evolves moving forward."
With the new catering by Chives at Palm Cay restaurant launch, the marina becoming fully operational and a host of planned events and activities expected to draw crowds, Nixon said the pace of the news room prepared her for the work that lies ahead  at the $200 million dollar residential development gaining a strong foothold in the New Providence real estate market.
Nixon's appointment was the third this year adding to the local team. In January, Palm Cay announced the appointment of Bonczek, who continues to teach as the official instructor for the Bahamas Real Estate Association, and brought with him an extensive career in real estate. That appointment was followed later this year by the appointment of Brooks Russell as Marina Manager & Consultant and Iona Henderson as manager of the Palm Cay Property Owners Association. Professional partners, from architects and contractors to accounting firms, are all Bahamian.