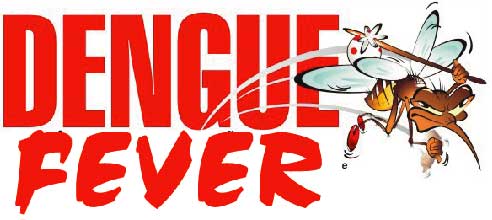 Nassau, Bahamas — No water, no light and if 'ya' walk into your home the mosquito carrying dengue 'ga' bite, but how did we get here?
Bahamas Press is finding it interesting to note that health officials on the island of Grand Bahama have reported not one case of dengue in that part of the country. Now isn't that incredible. ZERO, ZILCH, NADA, NOT ONE!
Meanwhile on New Providence the clinics are bursting with patients. All on the floors of emergency rooms victims lying near death, some blackout from the symptoms as the epidemic grows by the day.
Today Environmental Health officials claimed some 1,700 persons have been infected. A few weeks ago they said it was only two and back then we believe it had climbed to over one thousand, so ya know it bad, so bad even the wife of the GG was admitted to the hospital battling symptoms. But let's get back to the main story.
While on New Providence, health centers appear to be a boom with dengue cases, Grand Bahama, which has more forest lands than any other island, there is not one case being reported.
Our experts tell us the reason is simple; Grand Bahama is a sanitized community. The people there don't wait months and weeks to have their garbage collected. The people, especially in the City of Freeport collect garbage on time, all the time. The roads on that northern island are not dug up like New Providence; forming blue holes, ponds and fresh water lakes as the rainy season continues. This environment, again according to our Cardiff experts, is creating a perfect habitat for the dengue-carrying mosquito.
Had the environmental health department, and that bad manager heading the ministry not slowed garbage collection all across New Providence, the capital, according to experts, would have a different story to tell. Doctors would not be so busying having a strain on the system, and the clinics would not need to open for extended hours.
This is what happens when you TRUST leadership that gives not a DMAN about people! They dig up the roads to no end, turn off the light [SO THE DENGUE MOSQUITO COULD HIDE IN THE DARK] and shut off the water leaving once sanitized condition in homes hot, damp, wet and a breathing ground for some deadly outbreak or epidemic. What a sorry state Papa has left the Bahamas in.
GONE FISHING ON THE JULY ROCK WHILE THE NATION GLIDES DOWNHILL ON AUTOPILOT!
No water, no light and if ya walk into your home the mosquito carrying dengue will bite.
On a side note, AFTER THREE WEEKS YA THINK THE WUTLESS MEDIA WAS GA FIGURE THAT OUT YET?