BTC continues to evolve and expand its network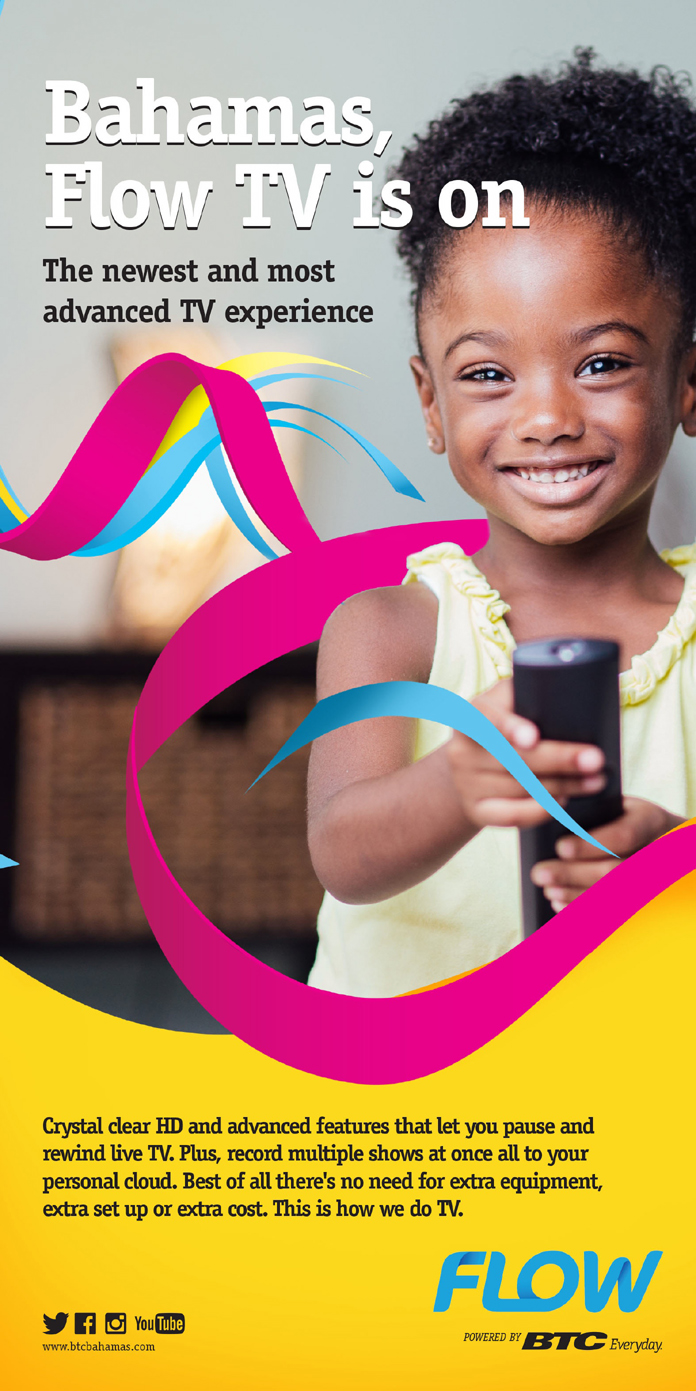 Nassau, The Bahamas. March 13, 2017. Since its launch last year, BTC today announced that more than 5,000 residents have signed up for its Fiber to the Home (FTTH) and FLOW TV services.
The FTTH service enables customers to get unbelievable speeds right at their doorsteps. BTC is the only operator to offer a fiber to the home solution. "The revolutionary fiber to the home service, completely "changes the game" for BTC.
We have moved light years ahead with this new advancement and customers can get up to 1GB or more of data. This new platform, gives our residential customers more access to smart home technology. As the leading provider of communications services, we continue to evolve and expand our network to keep our customers up to date with current trends and advancements.
One of the new value added services customers can get with BTC's fiber to the home solution is FLOW TV. We began rolling out the service throughout the Family Islands first as a part of our mandate to guarantee that no island was left behind."
FLOW TV was launched in January, 2016 and since then it has been introduced to several islands in the country including Bimini, Inagua, Rum Cay and San Salvador. "Our technical support teams are presently on the ground in Crooked Island, Long Island and in Cat Island extending our fiber to the home reach in these islands.
Residents in these certain parts of these islands are testing both FTTH and FLOW TV services and we hope to officially offer these in the near future. As a company we are committed to making certain that the entire country benefits from upgrades and advancements," said Talbot Collie, Vice President for Family Islands.
Residents in Eastern New Providence are also able to access fiber to the home and FLOW TV services. CEO Williams also noted that, "We intend to announce one of our partners for smart home security in the coming weeks. As we've talked with our customers, they told us that home security was of utmost importance to them. With that in mind, we began working to make that request a reality. We will be able to share more about this significant partnership shortly."
BTC also partnered with the Bahamas National Trust and hosted a movie night, allowing guests to learn more about the modern benefits of the new internet based television service, FLOW TV.
With the service, customers are able to enjoy a wide variety of programming at their convenience and on a range of devices including computers, laptops, tablets and mobile phones. BTC also has its own Community Channel on FLOW TV, called "BTC TV". The channel currently showcases a variety of Bahamian based content.