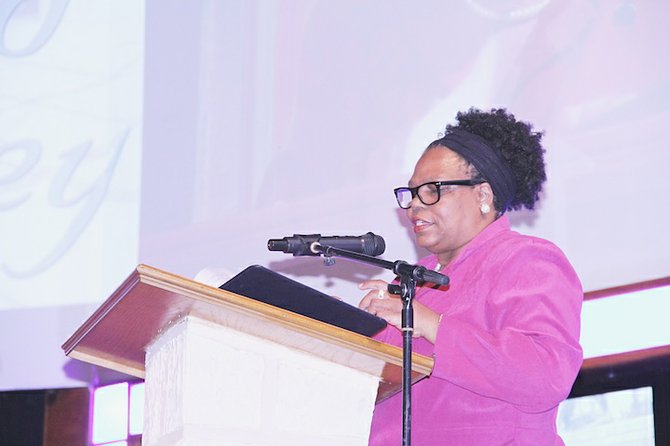 Now get this >>> This Marva Moxey Gal, daughter of the late Cultural Icon Ed Moxey, has lost her second bid to be called to the Bahamas Bar and you gata wonder what is the plot here, 'cause word is that she is now blaming the present administration for her troubles…????
Mind you her application to the Bahamas Bar was refused twice – First while the FNM was in power on April 13, 2012…
Her first application to the Bahamas Bar Council was submitted on March 23, 2012. Her presenter was former Minister of Foreign Affairs and Attorney General, attorney Janet G Bostwick.
The application was refused on the grounds that it did not meet requirements under Part A of the First Schedule to the Legal Profession Act.
Ms Moxey's submission includes references to enquiries she made "in or about October 2011, prior to matriculating at Bond University in Queensland, Australia to pursue the Postgraduate Diploma in Legal Practice" of the then president of the Bar Council, Ruth Bowe-Darville, about her possible admission to the Bahamas Bar upon her completion of the diploma.
"I was informed by Mrs Bowe-Darville that she would look into the matter and revert to me through the Freeport's Representative on Bar Council Petra Hanna-Weekes. In or about February 2012, prior to my remitting my tuition to the said University, I was informed by Mrs Petra Hanna-Weekes that Mrs Bowe-Darville had indicated to her that I must ensure that I am admitted to the Australian Bar before I return to the Bahamas and hopefully I would return while she was still President of Bar Council."
So you must wonder – Why is the PLP being blamed for this? Looks like some FNM fooled this woman who now appears to have been tricked?
Just thought yinner should know…