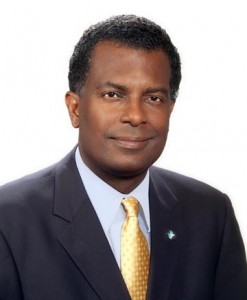 Statement:
28 July 2011
The Progressive Liberal Party expresses deep concerns for the residents of New Providence and in particular, those citizens in the Fox Hill community. These concerns follow on the heels of the execution style murder of Kenton Dion Knowles (also known as "Emperor") last night becoming the Country's 81st murder.
Over the past several weeks, the Fox Hill community has been gripped with crime and the fear of crime as a number of shoot-outs involving rival criminals rocked the area. Although Emperor was killed outside the area (i.e. in the Faith Avenue/Sir Milo Butler Highway area), his death stems from an ongoing war within the Fox Hill community.
While I commend the Police for their quick response to the incidents over the past several weeks, as a concerned citizen and the Member of Parliament for Fox Hill, I call upon the FNM Government to do more to arrest this situation before innocent persons are killed.
I wish to emphasize that it is simply not good enough for the FNM Government to say that persons involved in crime are the ones who are the victims in this killing spree and these are just revenge killings; they too are Bahamians. Moreover, these incidents are occurring in our homes, our businesses and on our streets in close proximity to innocent people. The innocent has already been caught up and maimed and murdered during these incidents. Our Country is likely to set a new homicide record by year's end. The Government must have a comprehensive plan to address the issues of crime, disorder and justice.
On behalf of the PLP, I call upon the FNM Government to:
Supply the requisite resources to the Royal Bahamas Police Force to heighten police visibility with the community
Provide the police with the necessary resources and equipment to enhance their  intelligence-gathering capabilities
Reintroduce the Swift Justice Initiative to track ALL murder and high profile cases to ensure timely trials
Introduce initiatives that interest and engage the community (i.e. the Church, business community, civic and nongovernmental organizations) as an effective means to prevent, reduce and control crime by the community taking responsibility for the transformation of their own community