Police working hard to clean up the streets
Nassau, Bahamas — An 18-year-old male of St. James Road off Shirley Street is in hospital after being shot by police.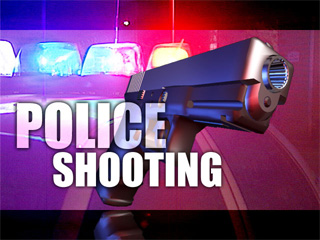 The incident reportedly occurred around 9:30 am on Monday.
According to reports, police responded to a house-breaking on Reivax Drive, Penny Saving Bank Sub-division where the suspect confronted them armed with a knife.
The suspect was taken to hospital where he is detained in critical condition, while in police custody. Active police investigations continue.
Police captures Cable Beach resident who killed a man in hit and run.
Meanwhile police has the name of that traffic fatality victim over the weekend.
Police also confirm a 43-year-old male of Hampshire Drive, Cable Beach will be arraigned at 11:00 am in Magistrates Court on Tuesday in reference to the latest traffic fatality.
The incident reportedly occurred around 4:25 am on Saturday 15thSeptember, 2012 and resulted in the death of 54-year-old BRUCE BURROWS of FRITZ LANE.
Initial reports indicate that the victim was riding a bicycle west along Tonique Williams.
Darling Highway in the area of Workers House when a reckless driver behind the wheel of a Ford Mustang struck him.
Woman Struck by car?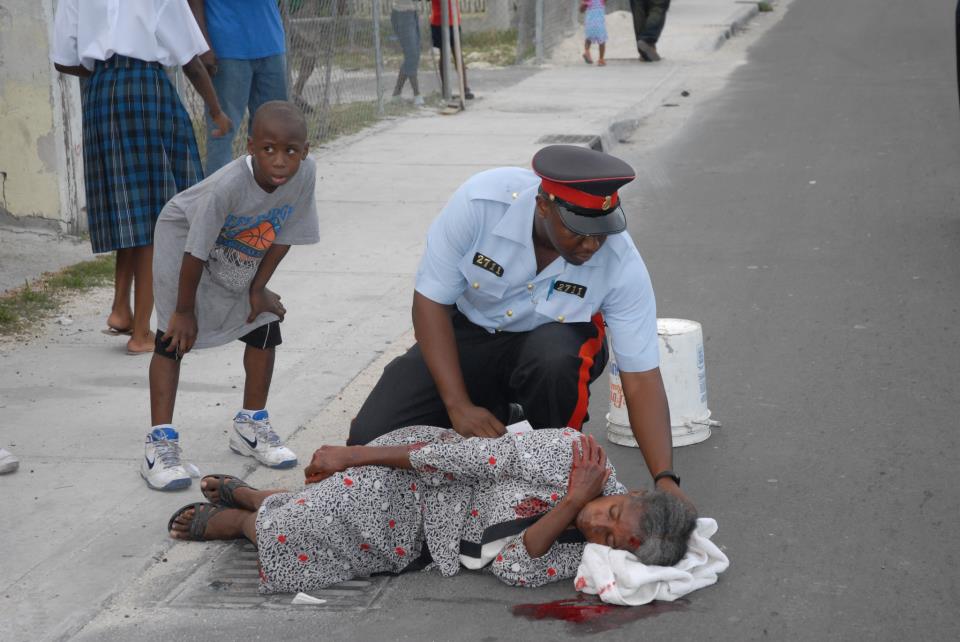 A breaking photo by Rodney Moncur>>> A women now safe after some incident occurred on Market Street late this afternoon. Thank Goodness an URBAN RENEWAL police officer was nearby, he came to the woman's aide and quickly called EMS!
Mother dumps baby in dumpster! MURDER on GOLDEN ISLES ROAD!
>>>>>>BREAKING NEWS BREAKING NEWS!!!! Someone killed dey baby and threw it in the dumpster!!!!!!!!! [BP HANDS ON HEAD]
Police have opened an investigation into the circumstances surrounding the discovery of a fetus in a dumpster.
The discovery was made around 4:00 pm on Sunday 16th September, 2012 at Golden Isles Road.
MURDERRRRRRRRRRRRRRRR! THEY KILL DA BABY!!!!!
Police are investigating and appealing to members of the public who may have any information regarding this incident to contact police.