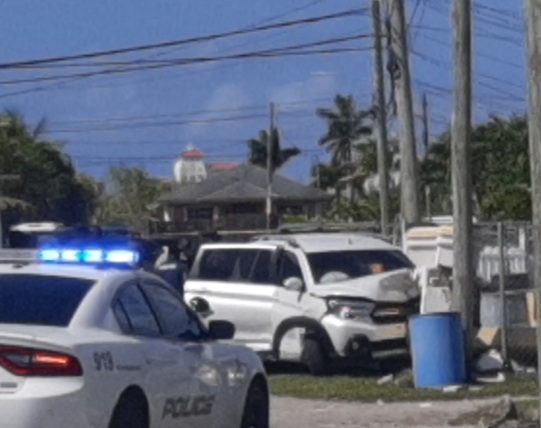 NASSAU| An Anglican Priest got the shock of his life on Friday after three robbers in the Cable Beach area held him at gunpoint and stole his brand new vehicle registered to St Matthew's Anglican Church.
Fr. SCOTT Jupp, Assistant Curate at St Matthew's Anglican Church, could not believe what was happening on Friday when three Barbarians known as dangerous criminals according to police held him at gunpoint and took the church vehicle.
Quick response by police with saturation patrols spotted the men entering Gladstone Road and a chase began.
Police cornered the trio, known to them, in the white Suzuki jeep church vehicle trying to escape. The chase painfully ended in Jubilee Gardens when police opened fire on the men causing them to crash Into a wall.
The robbers were caught, one shot in the upper body.
Now the pastor needs a new car. Look how yinner bad wutless wicked churrin costing Kingdom citizens money.
We report yinner decide!