LATEST BREAKING BP REPORT >>>>Blood dripped from the woman's head to feet as her clothes were ripped off!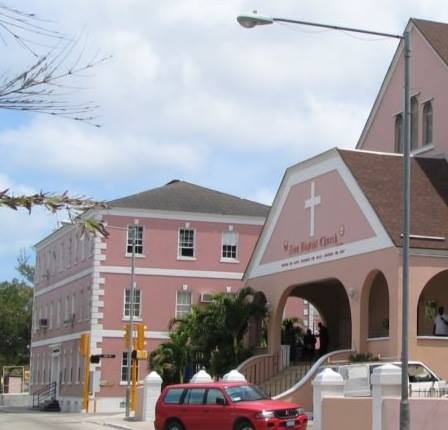 Nassau, Bahamas — Police are now fighting serious incidents of rape and assault tonight as the latest report now comes out of a law firm in downtown Nassau.
Bahamas Press was live in the Supreme Court, checking files and scanning cases, when we were alerted to a law office on Shirley Street, where it was confirmed a near deadly assault and attempted rape incident was underway.
BP's interactive drones revealed how around 10:04 am this morning a client entered the law firm on a matter now before the courts against the Ministry of Health. That same client is suing the government for wrongful dismissal.
He, who we shall not name at this time, entered the building of the firm as if to see his lawyer on the matter. What transpired just after 10 am was shocking. We can confirm a police report shows where that client locked the doors to the firm with him and the receptionist inside where he attempted to rape the woman.
The report also revealed how the woman fought for her life after she was choked, punched, kicked, thrown into the wall where her clothes were ripped off by her attacker [the client]…repeating….he was going to kill her after he was done.
Sources told BP, "That woman was left in rags. She was beaten as if 10 persons had ganged her. Her face was bloody and there was blood from head to foot; left shaken and helpless." Now why yinner thing a man gata do someone child like dat? Yinner see why people does be found floating in Potter's Cay?
No staff had arrived to the firm around the time of the attack and her attacker left the building at 10:18am. Outside CCTV footage shows the bloody hands of the attacker leaving the building as if nothing happened, visibly calm as persons passed him by.
All we at BP say is this – these firms better invest in metal detectors and securities at these doors…and how come dat ain't make da news?
We report yinner decide!