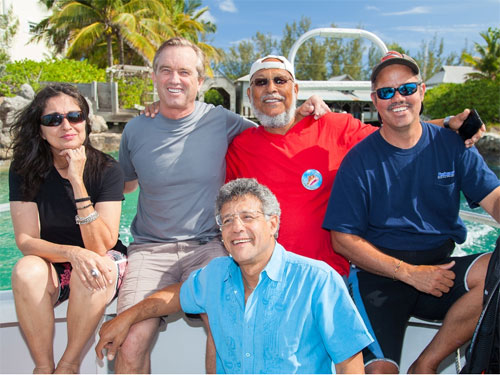 Dear Editor:
Under the direction of Robert Kennedy Jr., a convicted Heroin Addict, SAVE THE BAYS has brought before the courts our Prime  Minister, Perry G. Christie,  Deputy Prime Minister, Philip "Brave" Davis, Minister of Transport, Glenny Hanna-Martin, Fashion Mogul, Peter J. Nygard, Sherman Brown, Wendal Jones, Carvel Francis, Earlin Williams, Keod Smith and Phillippa Russell.
Heroin addicts have diminished responsibilities and do not have a grasp of reality but rather live in the fantasies of their hallucinations. Additionally, Heroin addiction is one of the most destructive and painful addictions in the world, while rehab is often a lifelong process. .
Opiate dependents always exhibit a persecution complex with many imagined crises.  Produced from the poppy, heroin is a semi-synthetic form of morphine. It has been estimated to be one of the most addictive substances created
We the victims of these imagined crises have been convicted and fined before the courts, while many are still before the courts.  The Bahamian nation has been dragged before an international body accused of imagined Human Rights abuses under the direction of drug-addicted Robert Kennedy Jr. who hides behind the protection of the Kennedy family's clout and power.
Where is the Justice when people's lives are thrown into turmoil because of the hallucinations of an heroin addict? Where will justice be found? Will these wrongs be righted? Everyone associated with these bogus activities must be investigated and prevented from doing further damage!!!
Sincerely, 
Phillippa "Lady" Russell