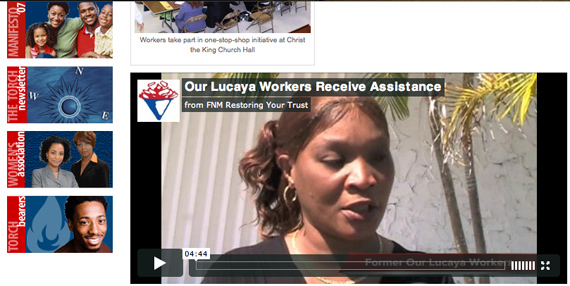 Freeport, Bahamas – For the life of Bahamas Press we cannot understand why would the Deputy Director for the Bahamas Information Service use her office, which is a quasi-government department by the way, and produce videos, to publish work for the Free National Movement Party?
This clip is now on [perhaps will be removed after this story] the government's Website: http://www.freenationalmovement.org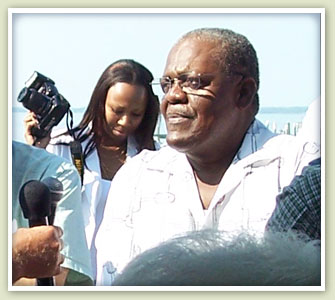 Now picture this, the Deputy Director of BIS is giving a live report on the assistance to the Our Lucaya victims, uses red in to produce the video and tags the clip as "Our Lucaya Workers Receive Assistance" – From FNM restoring your Trust!
The concerns we have is this, how could a government employee be so brazen and show the world how void of ETHICS they are. What is the BIS employee doing posting material/reports tagged in the name of the FNM? Boy, people are desperate nah! This is someone who is working for the taxpayers of the Bahamas NOT THE FNM!
It  seems as though everyone in government has caught this CORRUPTION CROOKED VIRUS!
WHERE IS THE PRACTICE OF BEING ETHICAL? Does that exist in the Bahamas anymore? SHARON TURNER YOU HAVE NO DAMN SHAME!
BOY, WE NEED CHANGE!
Our Lucaya Workers Receive Assistance from FNM Restoring Your Trust on Vimeo.