Archdeacon and the Potcake won the race in their age category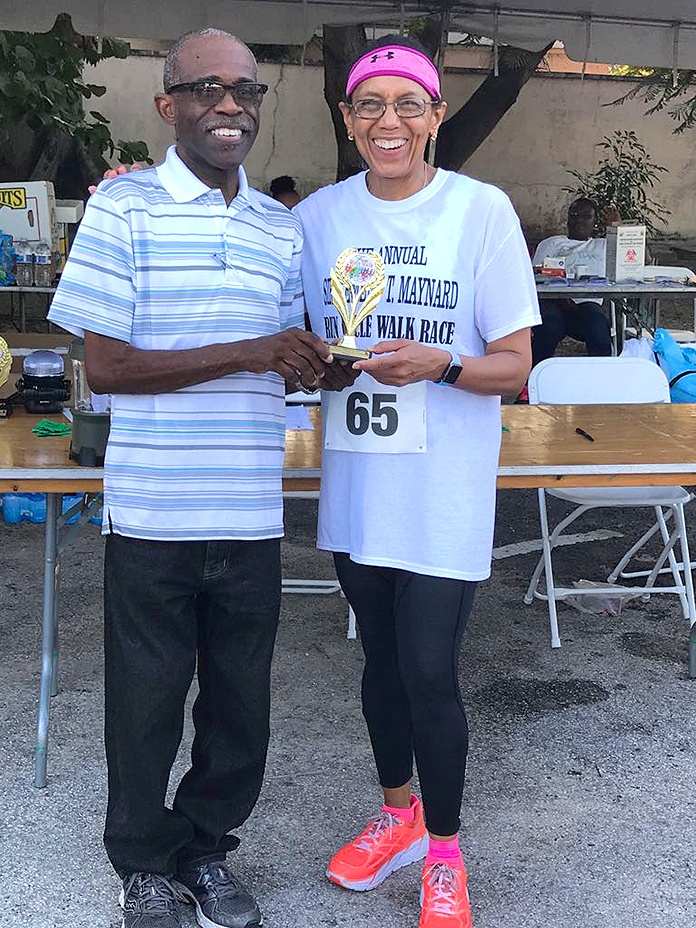 Nassau – The second annual Sir Clement Maynard Fun Run Walk Bikeathon in aid of St James Church in Adelaide was held this morning and tied for first place in a photo finish was Archdeacon James Palacious and Leslie Miller aka Da Potcake. What a race!
Coming 4th overall and first in her age group was the daughter of Sir Clem, Allyson Maynard-Gibson.
Presenting trophies for the morning event was Fr. Andrew Toppin, Rector of St. James.
The race began and ended at Goodman's Bay, West Bay Street.