North Abaco Candidate has no current contribution at NIB! – HE IS RELATIVELY UNEMPLOYED!!!
Nassau, Bahamas — A serious and dangerous war is now developing over the ratification of the FNM candidate as he forces the election campaign to teeter on the brink of the abyss.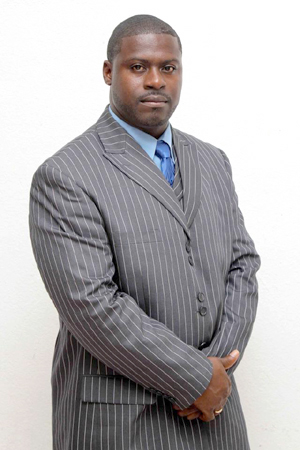 FNMs are questioning the nationality of Greg Gomez and are asking themselves, if he is an "Educator" as espoused by the party, then at what school is he presently stationed?
BP investigations have taken our team deep into the National Insurance Board where we can confirm there are no contributions being paid intow the fund for the North Abaco candidate.
There is clear evidence that Greg Gomez was on the 52-week Job Readiness Program, a relief program for unemployed young Bahamians under the age of 30 years, earning a salary at minimum wage.
Records on file at NIB confirm a plumbing company – Complex Plumbing located in Murphy Town – made contributions for Mr. Gomez as he was employed at the company early in the year.
BP contacted the proprietor of that company who confirm, "Yes he did work for me for a time." But he declined to address the matter further as he the proprietor concluded that this is a private matter.  However we still cannot understand why the FNM continue to promote a fraud against the Bahamian people.
In fact we can confirm the FNM's announcement that Mr. Gomez worked for RBC. That is indeed true as we can confirm his NIB contributions reflect contributions were paid between the periods of Feb. – July of 1996. We can also confirm he did pay contributions between July – Sept of 1991 for Customs.
Gomez's last employment in the country came in 2000 at T- Shipment Transport. But since that employment, NIB has had no contribution for over an 11-year period for Gomez. This is the period when Gomez fled to the US and failed in his bid for citizenship in the United States.

After being ordered out of the US, Gomez then was engaged on the 52-week job program and was stationed at FES Construction where he was paid off the books with taxpayers' money. Sources in North Abaco confirm Gomez never showed up for work but was paid.
He was also paid once again in the Administrator's Office in Marsh Harbour. Contributions at NIB confirms the local government on the island paid his contributions for only three months of this year. Gomez confirmed in the papers Monday morning that he left the program after he felt he was victimized.
BUT WE THOUGHT HE WAS AN EDUCATOR! Perhaps an unemployed educator.
But here is the question every Bahamian should be asking: "If Gomez is indeed an Educator as espoused by the FNM, what was he doing on the Government's 52-week program? The program is designed for UNEMPLOYED BAHAMIANS!"
Gomez also listed on his declaration that as an education professional he earns $28,000 a year, but where is that school in all of ABACO or in the world where is he earning this salary? Guess what: Neither he, the FNM nor BP can tell you which school it is and that means the FNM is promoting a FRAUD on the People of North Abaco!
It's UNBELIVABLE!
This is serious and raises questions to his declaration now published in the press!
Why was Gomez kicked out of the US?
Was he living there illegally and ordered out of the US by ICE?
What school is Gomez employed at as an "Educator" and, if this is true, why is it NIB has no contributions paid since July 2012.
There is a serious, serious credibility issue evolving with the FNM candidate in North Abaco. IN OUR VIEW HE IS A DAMN LIAR!
We report yinner decide!