Shaunae "GOLD" Miller is tearing up the tracks and sailing to VICTORY for the Bahamas!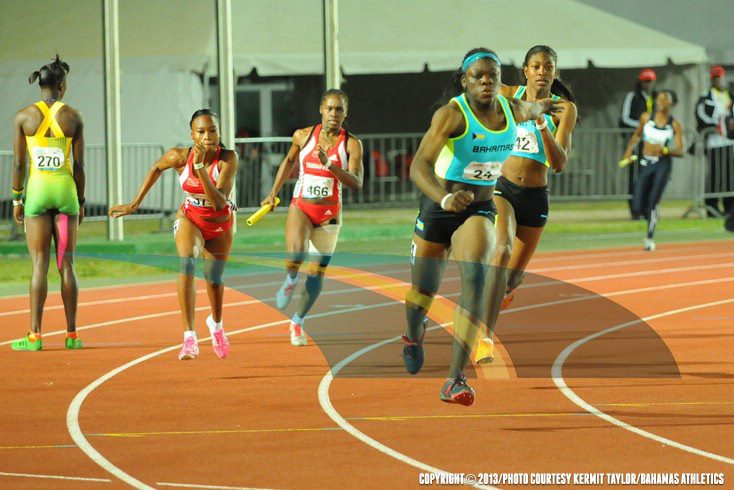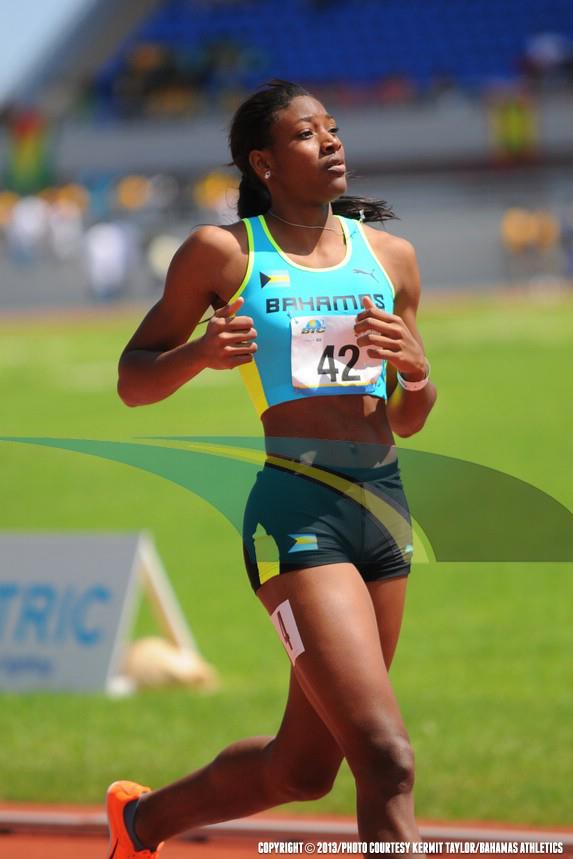 NASSAU, The Bahamas – The favourites heading into the 2013 Carifta Games certainly did not disappoint the home crow d by winning their races in top form on Saturday, March 30, 2013.
Shaunae Miller, The Bahamas World Junior and Youth Champion in the Under-20 Girls Division won the 400m Finals in a new record time of 51.64 seconds. Jamaica's Chris Ann Gordon ran 53.22 seconds for the silver medal and Kadecia Baird of Guyana clocked 54.28 seconds for the bronze medal.
It seemed Miller ran to the pulsating beat of goat-skinned drums in Junkanoo-like fashion as the Bahamian crowd in the Thomas A. Robinson National Stadium loudly cheered her on.
And after she ran the gold medal time, seemingly effortlessly, she had high praises to God for her accomplishment.
"I thank God for my race, without Him I could not have done it. Competition was always stiff so I did my best," Miller said. "It feels good and winning it in front of my home crowd makes it feels much better. There was nothing better I could have asked for."
She has not competed in the Carifta 400m since her false start in the 2011 Montego Bay games. This was her second outdoor 400m of the season.
The Bahamas got gold and silver medals in the Under-20 Girls 100m Finals. Devynne Charlton won in a time of 11.60 seconds and Cariesha Cox, ran 11.61 seconds. Jamaica's Monique Spencer finished with a bronze medal, with 11.6 4 seconds.
"Well it was a great race. I am enjoying the crowd really, a lot of Bahamians are out here to support me," Charlton said. "The race, I knew I had to focus on my start because my finish is not as strong. So I knew that once I got a good start i t would put me in good placement."
Charlton had a great start coming out of the blocks but she said as a competitor pulled up on the side of her, she knew she had to relax, stick with her game plan and follow through.
The name Charlton is no stranger to athletics in The Bahamas, her father David Charlton also an athlete, is now her coach. "It feels great as he is also my coach and I know that my mother supports me as well."
Cox also felt "pretty good" with her start and pleased that she and her teammate got the gold and silver medals.
The Carifta Games was first held in 1972 in Barbados and consisted of track and field events, sprint races, hurdles, middle distance track events, jumping and throwing events and relays. The games now comprise track and field events and swimming.