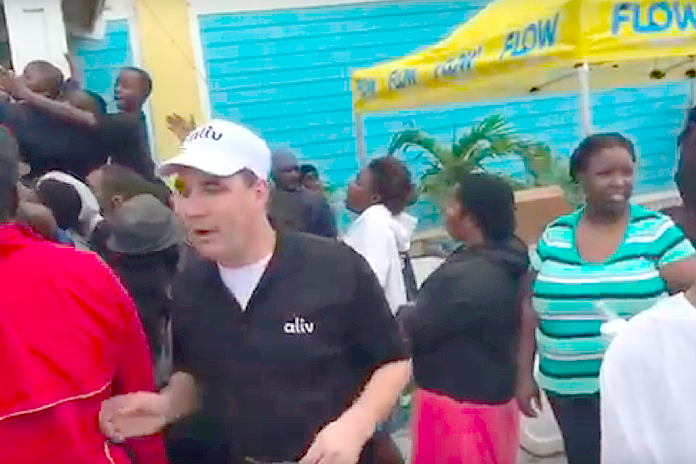 Nassau, Bahamas – Aliv is quickly learning that its cheap phones, which they have yet to advise if they are really brand new, are not selling.
The company today in a Father's Day ad is suggesting that they are offering the Samsung 8 and IPhone. But here is the joke. Aliv does not sell Samsung 8 and IPhone mobile devices so where are they getting them? Maybe they are getting these mobile devices from their competitor?
This blend of false advertising by Aliv reminds us at BP when its CEO told a boldfaced lie to the media. It was end of February when Aliv's CEO Damian Blackburn at the Business Solution Services launch said that Aliv had managed to capture 45,000 subscribers – equivalent to 25 per cent of the mobile market – within its first 12 weeks. Is this true? NO! It was a lie and they knew it was not true.
But guess what? URCA, da facilitator, refused to correct them and announce what 25% of the mobile market in the Bahamas looks like. And to suggest that 45,000 customers was 25% of the market would mean that more than 180,000 mobile subscribers in the Bahamas had vanished in thin air.
These days you gata question what Aliv is promoting cause from the looks a things ya just can't prove it to be true!
We report yinner decide!