Christie Government set to move forward on Oil Exploration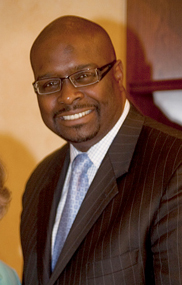 STATEMENT BY MINISTER KEN DORSETT:
At a time when our national debt burden is becoming increasingly difficult to bear, the Bahamian people are understandably asking whether we should not be focusing more closely on the question of whether oil exists in The Bahamas in commercially viable quantities.  If it does, it would likely mean substantially greater revenues for our country. Indeed the discovery of oil in The Bahamas would almost certainly prove to be economically transformative for our nation for many generations to come. At the same time, however, it would continue to be a matter of the first importance to ensure that our tourism and fisheries industries, our pristine waters and beaches, our marine life and precious eco-systems, would be protected by robust environmental regulations and stringent enforcement measures.
As is widely known, exploration for oil is already taking place in waters very close to The Bahamas. The Republic of Cuba actively explores for, produces, and refines hydrocarbons. Indeed indications are that there are a significant number of prospects where petroleum reserves may be found in Cuban waters, not very distant from our own maritime boundaries. Recent exploration activities in the offshore waters of Cuba have focused mainly in the North Cuba Basin oil province. Presently, however, Russian interests are drilling farther east in Cuba's "L" block, which is off its north coast to the west of Cayo Coco and not far south of the Guinchos Cay in The Bahamas.
It needs to be emphasized that all this is happening right now in the proverbial backyard of our next-door neighbor, Cuba.
Conscious of that, a Bahamian delegation including myself and the Minister of State for Legal Affairs, the Hon. Damien Gomez, visited Cuba just last month. Our main purpose was to discuss our mutual interest in petroleum exploration and the attendant need for enhanced environmental vigilance and protection. While in Cuba, our delegation visited the Ministry of Science, Technology and the Environment, the Institute of Meteorology, the Ministry of International Relations, the National Civil Defense Agency, the Ministry of Energy and Mines, Cuba Petroleum Company (CUPET), an oil supertanker terminal, a natural gas cleansing plant, and a natural gas-fuelled power plant.
The fact that oil exploration is being pursued so seriously and systematically in such very close proximity to The Bahamas dictates that we hasten our own decision making process as it pertains to oil exploration and environmental regulation here in The Bahamas.
Accordingly, my Ministry, supported by the Office of the Attorney General, has prioritized the task of strengthening and modernizing our Petroleum Regulations, ensuring that they reflect international best practices and standards. These regulations will combine best practices identified in a variety of leading jurisdictions, including the United Kingdom, Norway, Australia, Trinidad and Tobago, the United States (as modified after the Gulf of Mexico incident), and Greenland. They will reflect the most up-to-date risk management practices and mandate the use of the best technology suitable for our conditions. These new regulations will also establish appropriate oversight and monitoring protocols to ensure that offshore exploration is conducted responsibly and with a high regard for safety and environmental vigilance, having particular regard to the need to ensure human safety, and, as I stated earlier in this statement, to preserve the beauty of our waters and beaches and our marine life and eco-systems.
The new regulations are substantially complete already and will be presented to Cabinet very shortly.
On that trajectory, the new regulations would be in place well ahead of any oil exploration. Exploration drilling is of course the only way the Bahamian people will be able to get a scientific answer to the burning question as to whether petroleum reserves even exist in commercial quantities in our waters.  Obviously, we are not going to have a referendum on a hypothetical proposition.
More particularly, we are not going to ask the electorate to vote on whether they want to develop an oil industry if there is no oil to begin with. Thus, we need to find out first, through exploration drilling, whether we do indeed have oil in commercially viable quantities. If we don't, then obviously it would be completely pointless, and a shameful waste of public funds, to have a referendum on the matter.
Further, if during the course of licensed exploration activities, commercial quantities of oil are, in fact, discovered in our waters, we would then engage the Bahamian people in an extensive public information programme to ensure that all important facts are laid before the people for their consideration and discussion, well in advance of a national referendum on the matter.
This public consultation process would take place throughout the country, and would ensure the widest possible dissemination of important information about the discoveries and their potential significance.
As part of this public information process, the Bahamian people would also receive a timeline for production and, very importantly, there would have to be a national dialogue on all important aspects of the question, including how oil revenues should be used to develop our nation and our people in ways that would probably not be achievable under current revenue streams from tourism and other existing industries.
Estimates suggest that exploration data, sufficient to answer the question of whether we have petroleum reserves in commercially viable quantities, would probably not be available until the latter part of 2014 or early 2015.  Therefore, allowing for the public consultation process I have referred to, it is unlikely there would be any referendum on the oil development question before the second half of 2015.
My ministry and the government of The Bahamas as a whole will continue to be resolute in protecting the interests of The Bahamas and the Bahamian people as this entire process unfolds, and we will update the Bahamian people on this vitally important subject as future developments warrant.