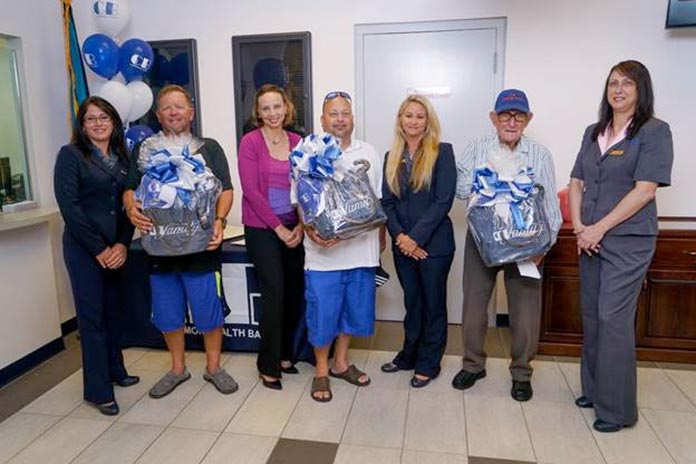 Commonwealth Bank staffers knew the opening of their newest branch on the island of Spanish Wells in North Eleuthera on June 6 was off to a strong start when they heard the voices.
"We were so surprised," said Michelle Fox, Assistant Manager, Credit and senior officer at Spanish Wells branch. "We opened the doors to welcome the crowd that had already gathered and when they saw the balloons and all the decorations everyone started singing "Happy Birthday to Commonwealth Bank"!! The response every day since has been tremendous, people coming in to open accounts and processing other transactions."
Commonwealth Bank's presence represented the first time the island that prides itself on community-owned enterprises including a food store and fuel station has been home to an all Bahamian-owned and operated bank.
For Commonwealth, the bank with $1.6 billion in total assets, the Spanish Wells opening was the first venture into a Family Island since it opened its Marsh Harbour, Abaco branch 30 years ago almost to the day in 1997. A decade later, it opened a second branch in Grand Bahama.
The Spanish Wells opening was designed to fill a gap left by a departing bank that closed several smaller locations.
"Making banking convenient for residents and visitors to Spanish Wells and North Eleuthera complements our commitment to be the leader in personal banking services by providing excellence in every transaction," said Ian Jennings, President.
The bank with 560 staff members and some 6,000 shareholders has reported a decade of growth and success, even during economically challenging years. It reported net earnings of $57.4 million in 2016 and has paid quarterly dividends consistently since going public with an oversubscribed offering in the year 2000.