Why is Butler-Turner putting the FNM in such turmoil to stay out for another five years in 2017! This upcoming election is for the FNM TO LOSE!!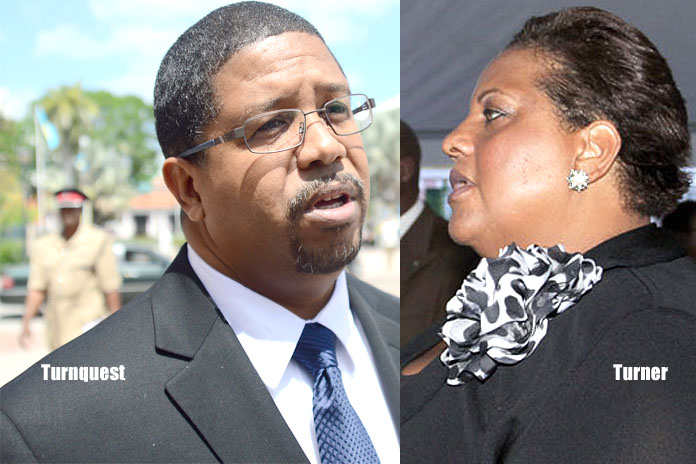 Nassau, Bahamas – Several sources have confirmed to BP, that on Wednesday past, after the sitting of the Parliament, Loretta Butler-Turner purportedly verbally and abusively attacked the Deputy Leader of her own Party, K. Peter Turnquest.
Persons within earshot of the altercation, including several senior members from both parties, were said to be aghast at LBT's behavior.
It was not unexpected, however, based on her record of attacking the hapless Dr. Andre Rollins within the precincts of the August Body of the Noble and Honourable Chambers of the Parliament.
One credible source, who witnessed the spectacle said to BP, "LGBT called her Deputy leader a stupid 'arse' and she was boisterous, verbally abusive, bordering on the physical."
One has to wonder if her behavior is normal, and if true, and we have no reason to disbelieve it based on her past actions against Dr. Rollins, whether she may require anger management therapy or medication.
"This sort of behavior is unbecoming of one who aspires to be a Leader. She is acting like a hyena, eating her own", opined a witness to the confrontation.
All we at Bahamas Press say is, watch the wutless media defend LGBT rather than call the Hon. Peter Turnquest to confirm the report! Just watch how they operate!
All we gat to say is this, "whom the gods set out to destroy, they first make mad"! The words of Prometheus in the Henry Wadsworth Longfellow's Poem are quite apropos.
We report yinner decide.