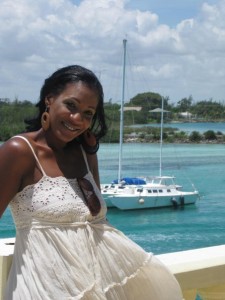 Nassau, Bahamas — As most writers would rather adapt the quotes from Mark Twain or some Shakespearean literature, today we have drawn closer to the Book of Matthew as we assess the tragic events of the week past, in particular, the slaughter of a woman [estranged from her husband] murdered by her so call "CHRISTIAN" boyfriend.
The setting of horror this week gathered in South Beach at the centre of that beautiful street named Bougainvillea Blvd. There detectives discovered the diced human remains of a woman 40-year-old named Nellie Brown [Cox].
We have more to share about this tragedy, which displays best a mirror of our lust for money and an unquenchable search for hot moments of rendezvous; even in the risk of facing death square in the face.
Brown left her husband for this same contractor boyfriend, who is now in police custody for her murder. His name is Prince Hepburn, a striving businessman who left his wife in Pinewood Gardens and meet up with the Queen of Andros and Heart Foundation patron, Nellie.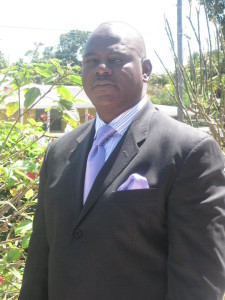 But what could it be? Both left their marital contract to live together, and throughout the society in full public view there they paraded. Some tell us Hepburn built his longtime sweetheart her own bungalow and himself an apartment for moments of quiet pleasure. What a fairytale snapshot that was.
They say she loved him and he madly fell in love with her, but was it true, was it real, was it genuine? And then the unthinkable occurred. Someone came back home, ran into a rage a struggle ensued and the next morning we know, Nellie was a dead woman. Her body so badly mutilated and diced ambulance drivers had to be given leave with counseling as they broke down distraught upon entering the crime scene.  What a sight to see. The mother of two young daughters chopped into pieces; an arm severed in a near beheading exercise.
What crime of passion was this? Hepburn was a man who could quote scriptures. The couple would be sitting this Sunday morning live on channel TV-13 at the Zion Baptist Church on East and Shirley Streets had Thursday's tragedy not occur.
All we can say is this; something went terribly gone wrong! And it is not just happening in the lives of that couple, but in the homes all over the Bahamas. Night after night women and some men are being abused late into the night. Beaten like a boxer in the ring with Mike Tyson. Married or unmarried some abusers make their violent moad swings a habit and call it love. Some are beaten then locked away leaving the abused haunted, traumatized and scared forever.
Just a few weeks ago a Junior Minister in the Cabinet of the Bahamas took the pleasure of beating his Goldie Locks girlfriend BLACK AND BLUE and days later gathered the nerves to stand in a classroom and pretend to be a compassionate lover and honourable man? WHAT A PRETENDER! Certainly, we all have lost our way. BP will have more to say on this.
Some victim in an abusive relationship is reading this article and is examining the threat now on life, to you we say GET OUT! And to the rest of us who have lost our way, all we say is this; WE MUST BE BORN AGAIN!