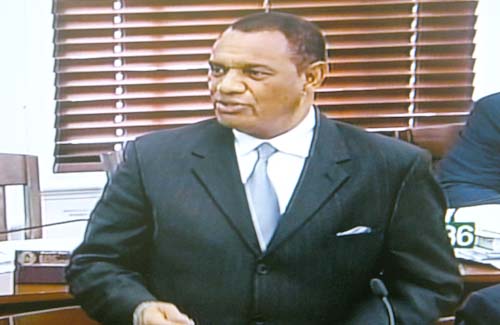 <<<Perry Christie, the WEARY LEADER OF THE PLP.
Nassau, Bah: Crimes have been committed in the past against black people in the Bahamas. And equally in the past crimes have been committed against whites. But today the crime now committed within the Progressive Liberal Party is just plain GENOCIDE!
A series of events have brought the grand old party in the country to an unacceptable level. And the time has come for this "castigation of the troops" by its leader to end! Not only has Christie lead the PLP to the worst defeat in its political history, but also he is now engaging a CANNIBALISTIC WAR with members of his own party.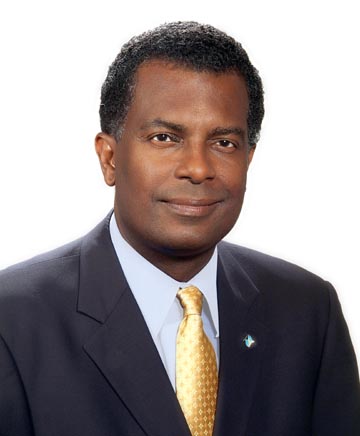 We've learned that it was just last week when members of Christie's high command confirmed that he is now the ONLY candidate that will be allowed to offer for leader in the party's upcoming convention.
This is the decision despite the fact that Christie lost the 2007 general elections. And despite the fact that he has done nothing to reignite the party and make it battle ready for the 2012 elections.
But Bahamas Press goes deeper into this newfound fact. There is now evidence that concludes that Christie will do everything in his power to cut off radical opposition members from attacking his longtime law partner Hubert Ingraham (THE BALD HEAD MONK!)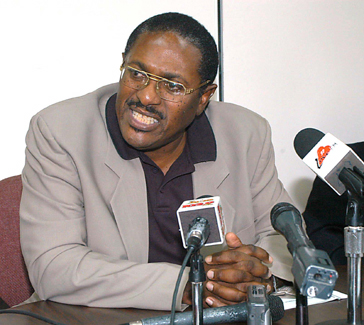 How do we know this? Well just take a look at the PLP's official website and you will find your answer. For weeks ago, since Christie imposed his GAG ORDER on his parliamentary members, no statement nor communications by his party leadership has been posted on the website (www.myplp.com).
No statements from the able shadow minister of foreign affairs Fred Mitchell, nor anything is posted from former Minister of Works Bradley Roberts who spoke recently on matters of national concern.
Nothing was allowed to be posted on the Party's website about Alfred Sears' legal aid clinic held over the weekend, which was to help residents who have lost their jobs. Nor has Christie offered a single statement to the media in reference to workers that were dismissed at BEC.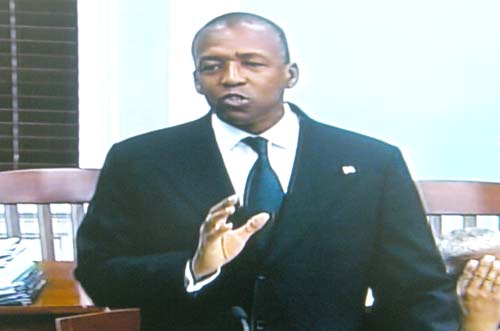 Not a word has been sent out from the party by Christie after Clico's debacle. Some 29,000 policyholders are affected by the liquidation, which began this week past. Nor has Christie said ONE THING about the now 180 workers sent home from that employ on Thursday past. NOT ONE WORD TO COMFORT BAHAMIANS NOW AFFECTED BY THESE RECENT EVENTS!
Added to all this, Madame Senator Allyson Maynard-Gibson led a barrage of attacks on the Ingraham government in the senate last week.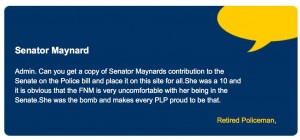 Bahamas Press posted her comments on our blog and it has become a speech widely discussed everywhere. Even the WUTLESS 'Toilet Paper' created a headline over the rebukes. But what did Christie's website did in publishing her comments? Nothing! Not one word of her comments was posted at www.myplp.com.
A blogger on that site requested for Madame Senator Allyson Maynard-Gibson communication to be posted. The comments read: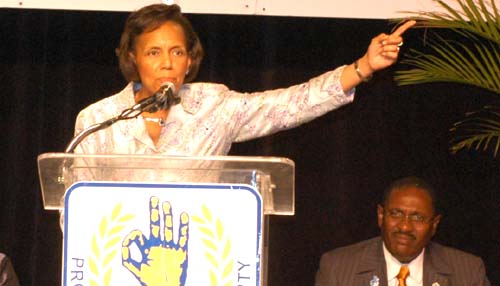 "Admin. Can you get a copy of Senator Maynard's contribution to the Senate on the Police bill and place it on this site for all. She was a 10 and it is obvious that the FNM is very uncomfortable with her being in the Senate. She was the bomb and makes every PLP proud to be that."
The comments were signed by "Retired Policeman", but guess what, no approval was allowed for Senator Maynard-Gibson communication. And to this day, days since Senator Maynard-Gibson's communication was delivered, Christie's website has not allowed it to be published. Something that makes you go, hmmmmmmmmm!
But posted on the PLP's blog was a post telling PLPs to read what Hubert Ingraham had to say in his Mid-Year budget. Could PLP's really accept what Christie is doing to their party? Posting Ingraham's communications on their website and denying his own opposition colleagues?
Well that's what ya get when a 'PUSSY CAT' leads ya organization!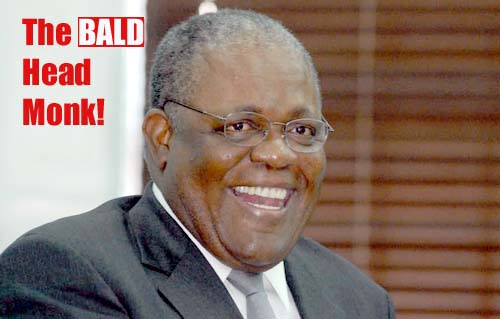 Why is Christie so protective of Ingraham? Why is he fishing information to members of the WUTLESS MEDIA on the PLP? Why is he GAGGING his own parliamentarians, and censoring their communications is beyond us! The mind of a communist!
PLPs will soon discover what we at Bahamas Press has known since the 'PUSSY CAT' was Prime Minister, that being AS LONG AS CHRISTIE LEADS THE PLP, THEY MUST PREPARE TO LOSE!